The fight against climate change inevitably involves a major change in our diet. 
Our food contributes to 25% of greenhouse gas emissions and some production methods sometimes have serious consequences on the environment: use of fertilizers and pesticides, degradation of soil and water, high energy consumption... nearly 80% of global deforestation is caused by agriculture, for example.
But other issues are also at stake, such as people's health and the fight against precariousness. 
To feed the future 10 billion inhabitants of our planet, it will absolutely be necessary to change our modes of production and consumption.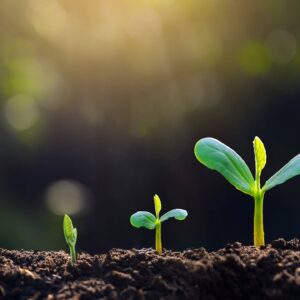 Pourquoi acheter de saison ?
Les fruits et légumes consommés hors saison sont soit cultivés sous serre soit importés de pays lointains. Les tomates cultivées sous serre nécessitent par exemple 4,5 fois plus d'énergie et d'intrants que celles plantées en pleine terre, selon une étude de l'Inra. Les serres doivent être chauffées 24 h/24, éclairées et ventilées, ce qui génère un énorme gaspillage d'énergie et d'émissions de gaz à effet de serre.
Exemple concret
Un kilo d'asperges vertes espagnoles livrées par camion = 1,5 kgeqCO2 soit 218 feuilles de papie A4.
Par avion du Pérou = 15 kgeqCO2 soit 3 275 feuilles de papier A4.
Ainsi, en consommant de saison et local, nous émettons le moins possible d'émissions de gaz à effet de serre. Ce qui est bon pour la planète est aussi bon pour nous.
Le calendrier des fruits et légumes