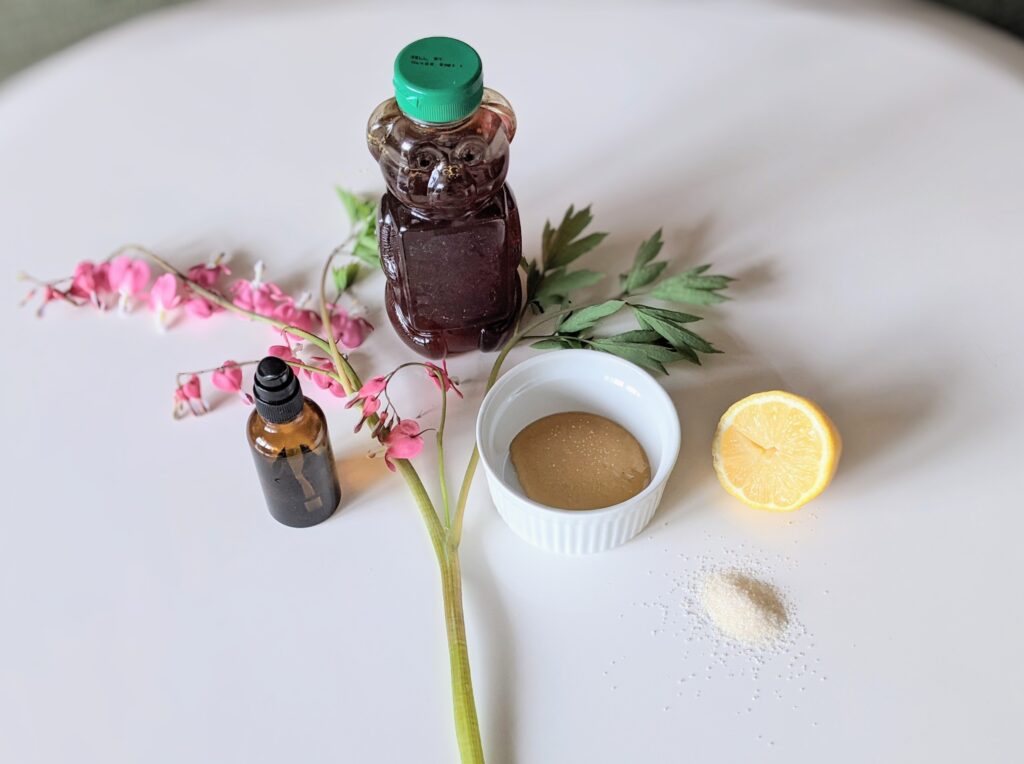 The skin of the face is more fragile than that of the rest of the body. It should therefore be taken special care.
The scrub is a treatment which helps remove dead cells from the surface of the skin. It tightens the pores and helps to remove some small imperfections.
Why honey?
Honey is a 100% natural beauty ingredient. It is rich in vitamins, trace elements, minerals and amino acids. It is perfect for taking care of your skin.
Honey will have a softening, moisturizing and regenerating action on the skin. In addition, its healing and anti-bacterial properties will soothe the most sensitive skin and problem skin.
Honey also promotes cell regeneration and thus helps fight skin aging.
Why sugar ?
Brown sugar is an excellent natural exfoliant. It will help loosen dead skin cells, activate cell renewal and delay skin aging. Its grain, larger than that of white sugar, will smooth the skin and make it softer. 
Why lemon ?
The lemon is also appreciated for its antibacterial properties. 
It fights the appearance of wrinkles and spots on the skin. A mask of lemon on his face will therefore eliminate all impurities such as pimples or blackheads. 
Finally, the lemon helps tighten pores.
Why almond oil ?
L'Almond oil gentle moisturizes and protects skin and hair, while restoring vigor and shine. 
Soothing, it relieves irritation and itching. 
Nourishing, it is perfect in case of chapped skin or dry skin, as well as in prevention of stretch marks.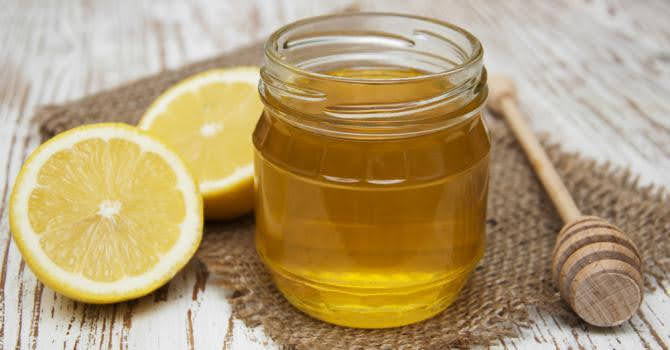 Natural honey exfoliant
A nourishing and beneficial treatment thanks to the natural properties of honey.
Ingredients
3

tsp

honey

1

tsp

brown sugar

1

tsp

almond oil (if you have dry skin) or lemon juice (if you have oily skin)
Instructions
Mix the honey, oil or lemon and sugar together until you obtain a paste that can be applied to the skin. If the consistency seems too thick, add a little more water.

The exfoliant is ready to use.

Apply to your hands and faces, massage your skin for a few minutes.

Leave on the skin for 5 minutes and rinse.
Notes
The exfoliant can be kept for 24 hours in the fridge. You can freeze it for longer storage.