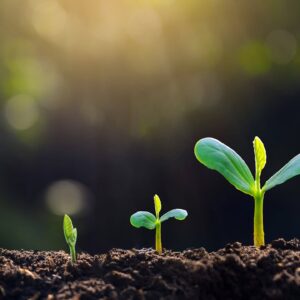 The fight against climate change inevitably involves a major change in our diet. 
Our food contributes to 25% of greenhouse gas emissions and some production methods sometimes have serious consequences on the environment: use of fertilizers and pesticides, degradation of soil and water, high energy consumption... nearly 80% of global deforestation is caused by agriculture, for example.
But other issues are also at stake, such as people's health and the fight against precariousness. 
To feed the future 10 billion inhabitants of our planet, it will absolutely be necessary to change our modes of production and consumption.
At the start; I suggest you choose between 2 types of diet: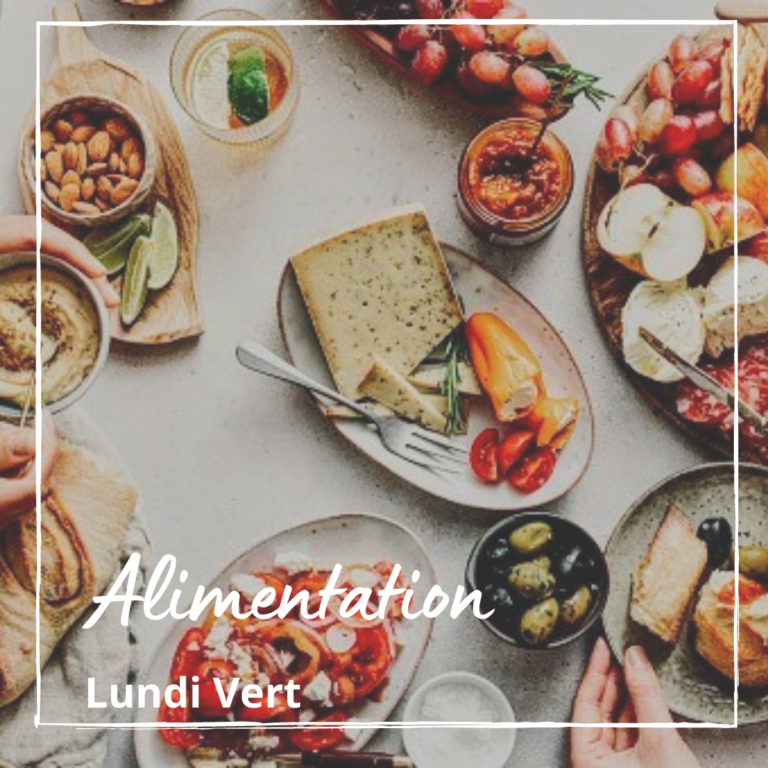 The principle is simple: every Monday of the challenge, you don't eat meat or fish, which you replace with other foods of plant origin (cereals, legumes, vegetables, etc.).
Tip: to help you; specialist cooking blogs:
Launched in January 2019 by 500 personalities (including a majority of researchers, but also artists, athletes, politicians), the Green Monday represents an effective way to act for the environment and for one's own health and to reduce the number of animals used for human consumption.
This dietary lifestyle of following a vegetarian diet, but still eating meat and other animal products occasionally, is called "flexitarian".
Carbon Footprint
To produce 1kg of meat:
beef = 27 kg eqCO2
lamb = 39 kg eqCO2
pork =12,1 kg eqCO2
turkey =10,9 kg eqCO2
chicken = 6,9 kg eqCO2.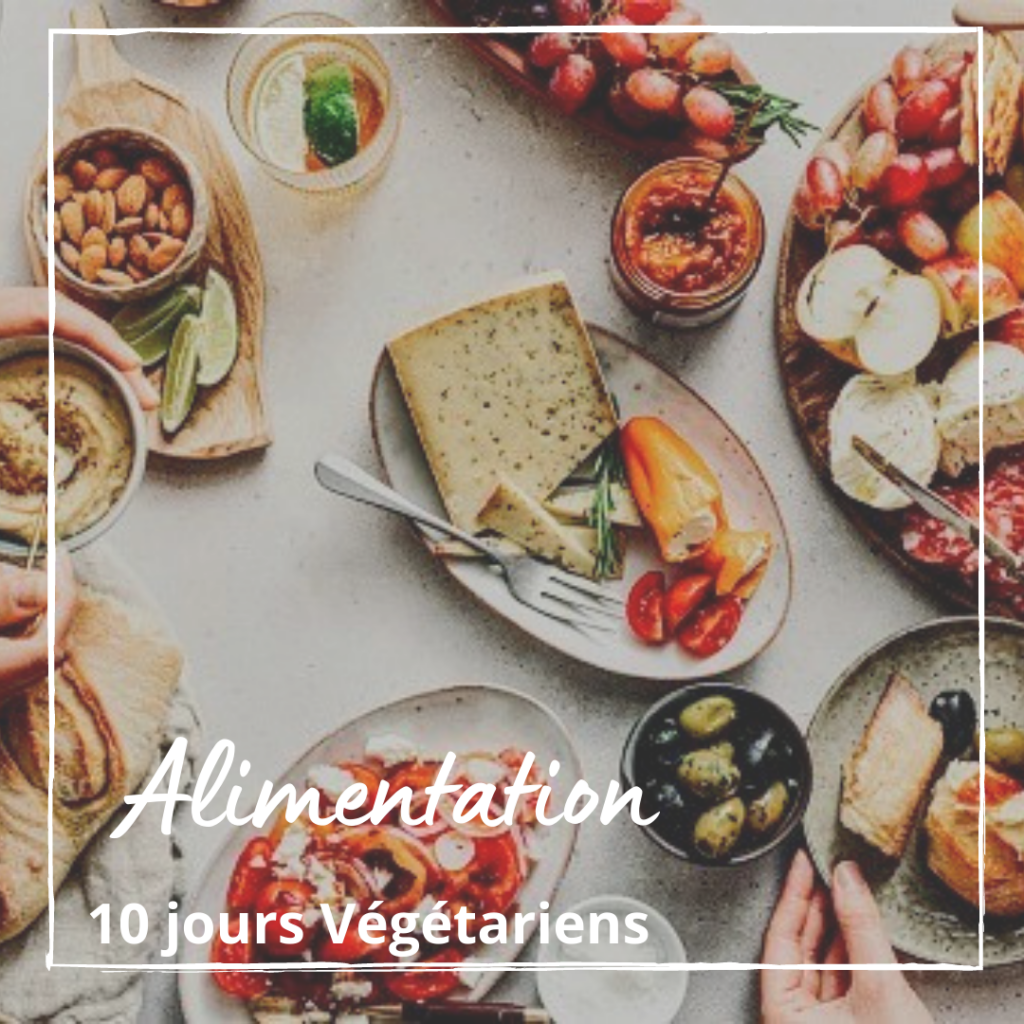 Millions of tons of meat are produced each year and this production is responsible for 14.5% of greenhouse gas emissions. In addition to a major impact on global warming, meat farming is also water and land intensive; thus nibbling more and more forest. 
In its strict form, vegetarianism excludes from the diet all animal products such as meat, fish, crustaceans or molluscs. On the other hand, all those derived from animals such as cheese, honey or eggs are authorized.
Carbon Footprint
vegetarians = 3.81 KgeqCO2/day between 50 and 90 grams of meat = 5.63 KgeqCO2/day
Follow up, practices that have an impact.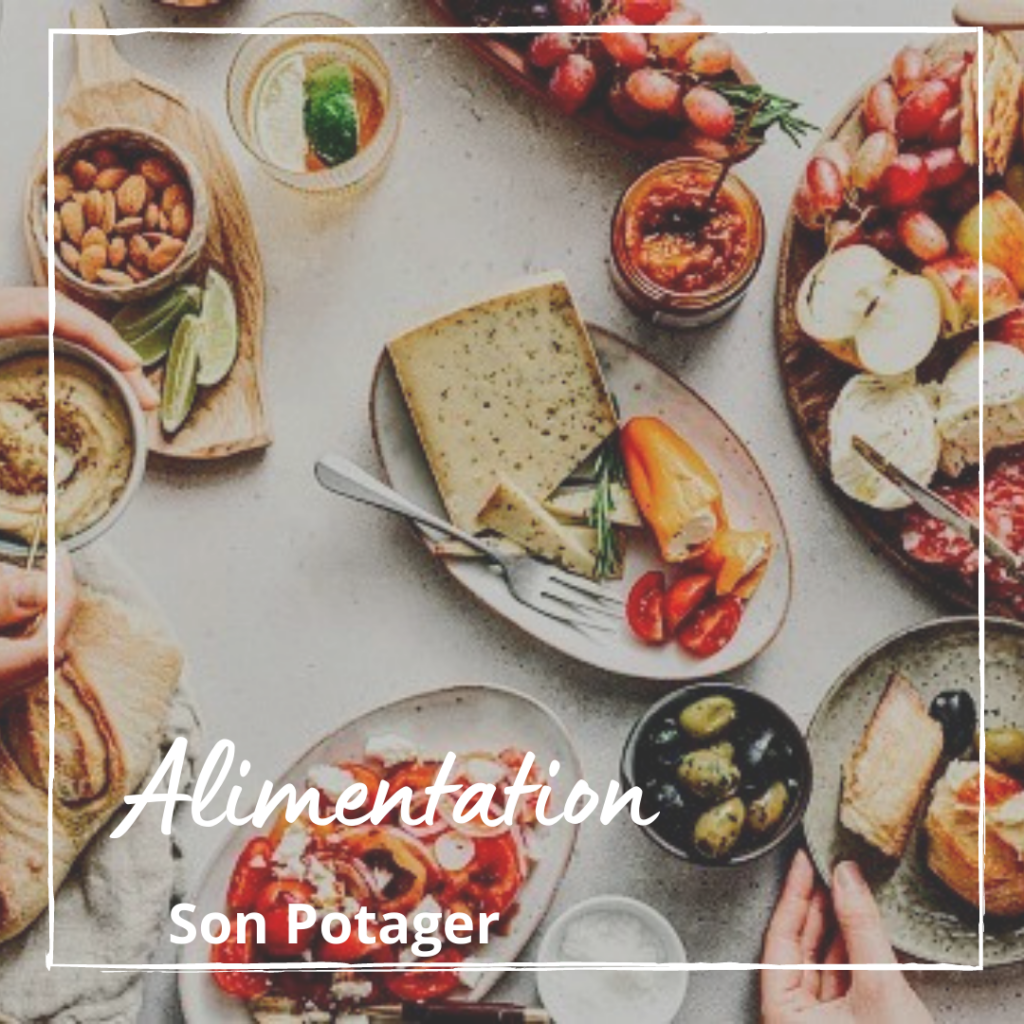 Grow vegetables or aromatic herbs.
Tips : start with perennial herbs such as thyme, rosemary, mint…
Gardening is a pleasure that is as good for the environment as it is for your health.
Unfortunately to offer the best price to their customers; food brands offer vegetables and herbs that have traveled several kilometers before we buy them.
Not to mention the packaging used for transport; often plastic and end up in the trash!
Also, by growing your own vegetables and limiting the intake of chemicals, you make sure you eat healthy products.
Carbon Footprint
Frozen vegetables = 0.661 kgCO2e/kg net weight 
Organic tomatoes in greenhouse = 0.205 kgCO2e/kg
Tomatoes = 0.624 kgCO2e/kg net weight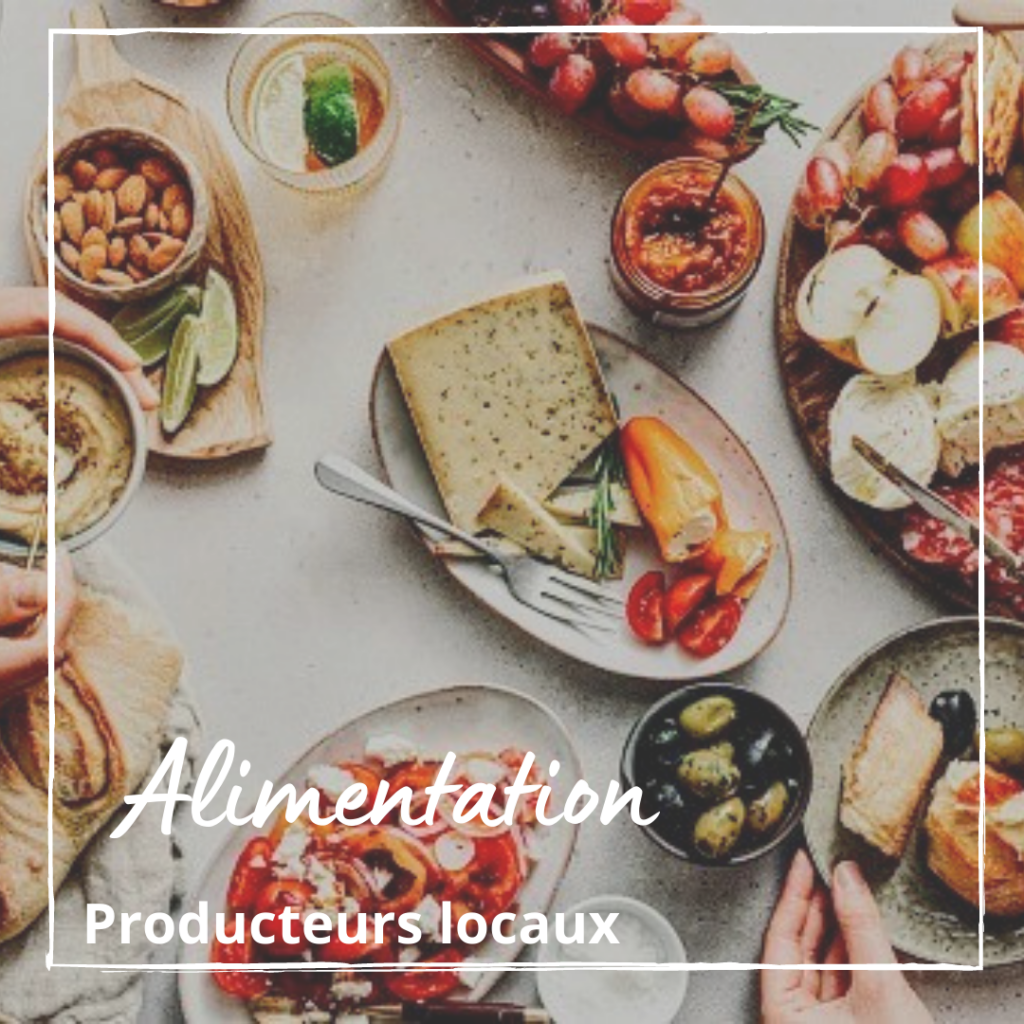 Join a community-supported agriculture
Buy local and help local producers by joining an amap in France or a CSA in the US, for example, or by buying from stores committed to local producers.
Chaque année, la France importe environ 3,2 millions de tonnes de fruits et légumes frais cultivés hors UE selon Interfel. Si 98 % arrivent par voie maritime, certains particulièrement fragiles comme les asperges, les haricots verts ou les mangues doivent être acheminés par avion.
Carbon Footprint
By plane 21.9 kg CO2 equivalent/kg
By boat 
1,3 kg eqCO2
By truck 0.3 kg eqCO2 for those produced locally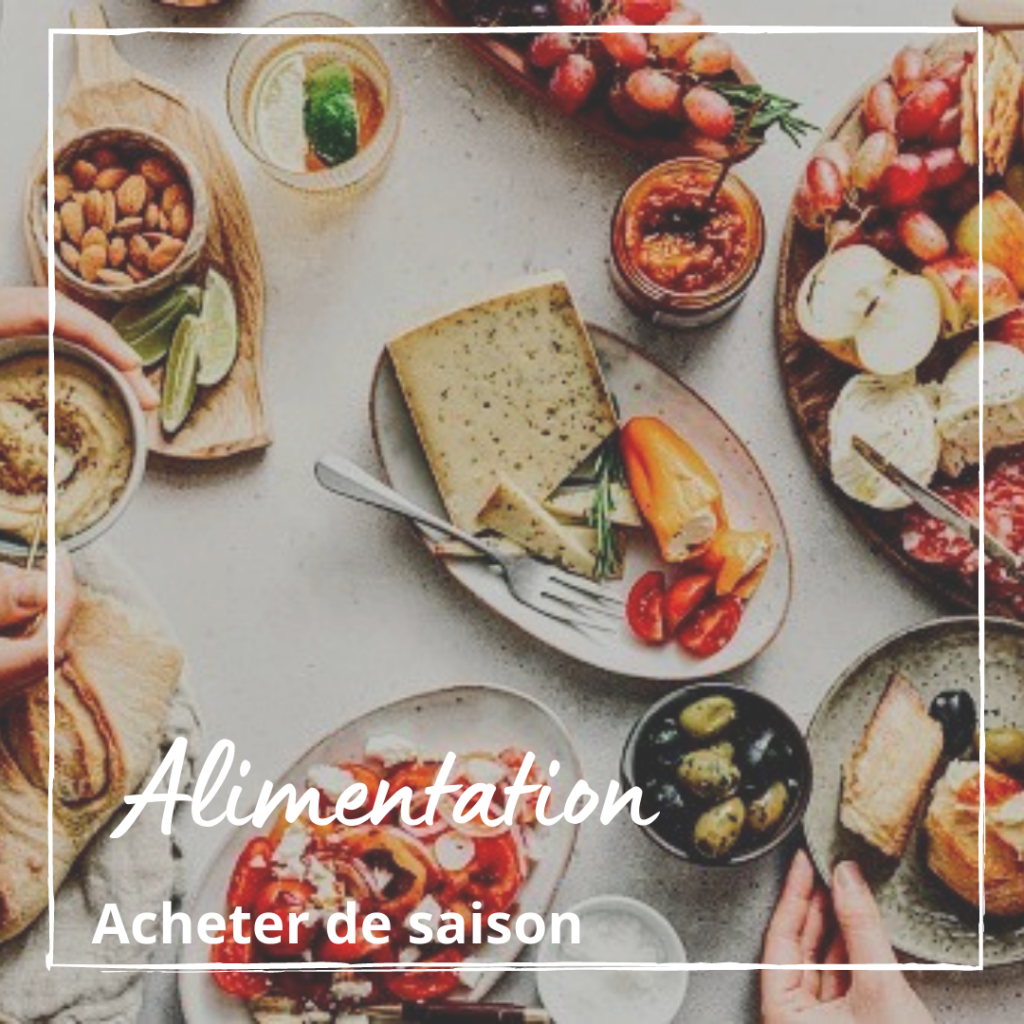 Seasonal fruits and vegetables
Buy according to the season … and bonus if the products are produced locally.
Tips : si vous ne pouvez pas vous passez de certains produits; penser à faire des conserves quand c'est la période de la cueillette.
And here to find monthly fruit and vegetable calendar .
Les fruits et légumes consommés hors saison sont soit cultivés sous serre soit importés de pays lointains. Les tomates cultivées sous serre nécessitent par exemple 4,5 fois plus d'énergie et d'intrants que celles plantées en pleine terre, selon une étude de l'Inra. Les serres doivent être chauffées 24 h/24, éclairées et ventilées, ce qui génère un énorme gaspillage d'énergie et d'émissions de gaz à effet de serre.
Carbon Footprint
Un kilo d'asperges vertes espagnoles livrées par camion = 1,5 kgeqCO2.
Par avion du Pérou = 15 kgeqCO2