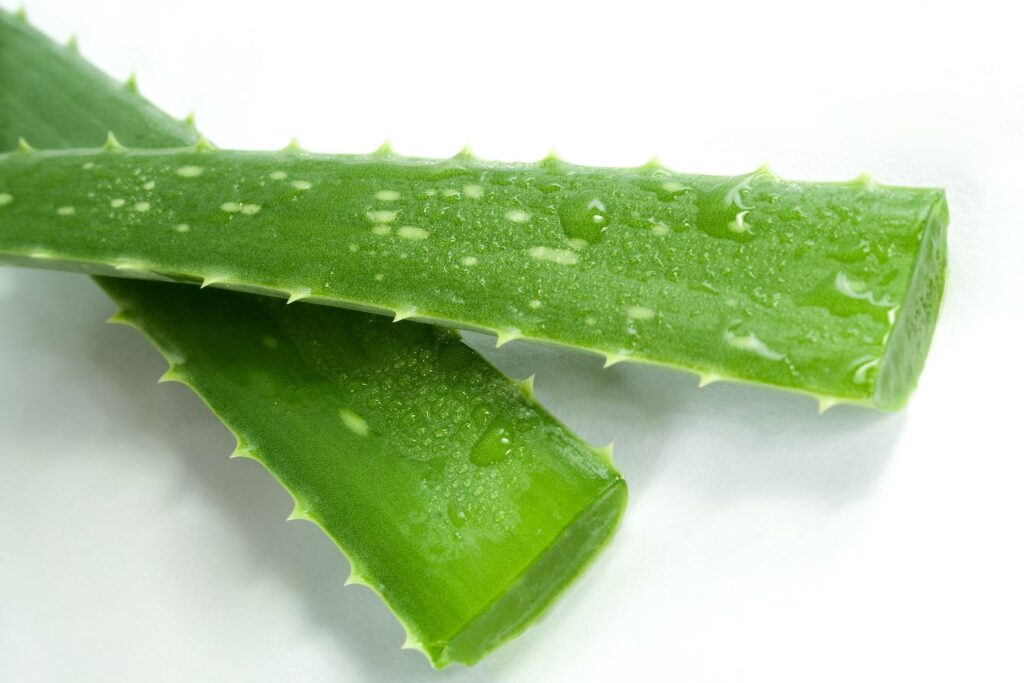 Aloe gel is an essential ingredient in your beauty treatments. Its multiple active properties make it a shock ally for your hair and skin.  
It contains a multitude of vitamins, such as vitamins A, C and E, all of which have high antioxidant power. 
Its moisturizing, astringent and antibacterial properties also stand out. The gel is easily absorbed, making it ideal for all skin and hair types. 
In case of sunburn, aloe vera gel will be your best friend! You will first appreciate its cooling effect upon application, then you will notice its soothing and restorative action. Also valid for insect bites.
Finally, its anti-inflammatory properties are perfect for people suffering from acne and other skin conditions (eczema, psoriasis, boils, itching)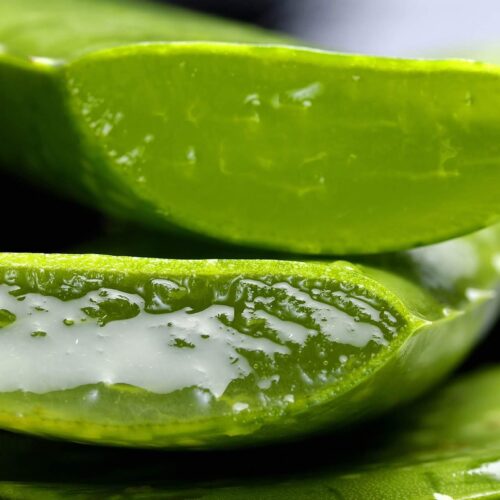 Aloe vera gel
Its multiple active properties make it a shock ally for your hair and skin.
Ingredients
1

aloe vera leaf

d'aloès vera
Instructions
Cut the base of the leaves and place them vertically on a plate for 10 minutes to remove the resin or latex, an orange liquid that is slightly irritating to the skin. Better take it off. After 10 minutes, the inside of the sheet will be quite translucent, meaning that the residue has passed off well.

Remove or peel the skin from the aloe vera leafaloe, avec un couteau.

Scoop up the gel with a spoon, don't scratch too much - the gel comes effortlessly. If any resin remains, rinse with water.

Transfer the gel to a previously disinfected bowl.

Mix with a blender the gel to make the preparation homogeneous. The gel foams then becomes liquid again, slightly gelled and transparent.

Transfer the gel to a sterilized bottle or jar. The preparation will keep for 15 days in the refrigerator.

Add a cosgard preservative (2% to 4% of the preparation) and mix well (or mix again). The gel will keep for about 1 month at room temperature or a few months in the refrigerator.
Notes
You can freeze it for longer storage.
Attention only the gel, located at the heart of the leaf, is edible. We must therefore remain vigilant and extract only this part. The latex or resin, located under the skin of the plant and in contact with the gel, is on the other hand toxic.